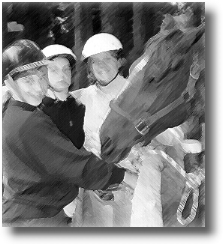 There are over 320 councils in the United States. Our Council is named Girl Scout Council of Napa-Solano and includes Girl Scouts in Napa and Solano counties. There are approximately 4,400 girls and 1,300 adult volunteers registered in our Council. We are bordered by the councils of Konocti, San Francisco Bay, and Tierra del Oro.
Geography
Girl Scout Council of Napa-Solano serves girls and adults in Napa and Solano counties. The Council encompasses six associations (geographic divisions) and seven Service Units – Benicia, Napa, Upper Valley (St. Helena and Calistoga), Vacaville, Vallejo, Fairfield and Westwind (Suisun City).
Members
The Council is chartered by Girl Scouts of the U.S.A. to deliver Girl Scouting to approximately 4,400 girls in five program age levels – Daisy Girl Scouts, Brownie Girl Scouts, Junior Girl Scouts, Cadette Girl Scouts and Senior Girl Scouts. The Council serves 340 troops and 1,300 men and women adult volunteers who serve as leaders, consultants, board members, child development specialists, adult educators, outdoor education instructors, and administrators. Executive staff and business staff provide support services to our membership.
Funding
Girl Scout Council of Napa-Solano is supported through two annual product sales (Girl Scout Gourmet nuts and Girl Scout cookies), Annual Giving, Family Giving, business donations and our annual board sponsored auction and wine tasting fund raiser, "Noche de Oro.".
Properties
The Council Program Center is located on three acres along Green Valley Creek in Fairfield and serves as the administrative center for the Council, providing adult meeting space and outdoor areas for girl and adult events, troop use, and camping. In addition to owning a 160 acre primitive campground on Mt. Veeder in the Napa Valley, the Council maintains a Girl Scout facility in Fairfield for meetings, activities and adult trainings.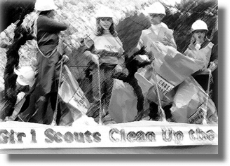 Program
Girl Scout program is year-round. Traditional troops and groups meet September through June; however, some opt for year-round meetings. Summer Programs & Resident Camps occur June through August for both Girl Scout members and non-members. Special program events for each age level are offered throughout the months of September through June by Service Units and the Council's Program Operating Unit. Girl Scout Council of Napa-Solano has an active program for girls and adults in contemporary issues, travel, and the outdoors. Girl Scouting explores a girl's worlds of interest in the out-of-doors, people, today & tomorrow, the arts, and her well-being.
Summary
Girl Scouting in the Napa-Solano Council looks to the future for all of its members with pride for our nearly 100 year history as Girl Scouts and more than 50 years as an Incorporated Council in our two counties.